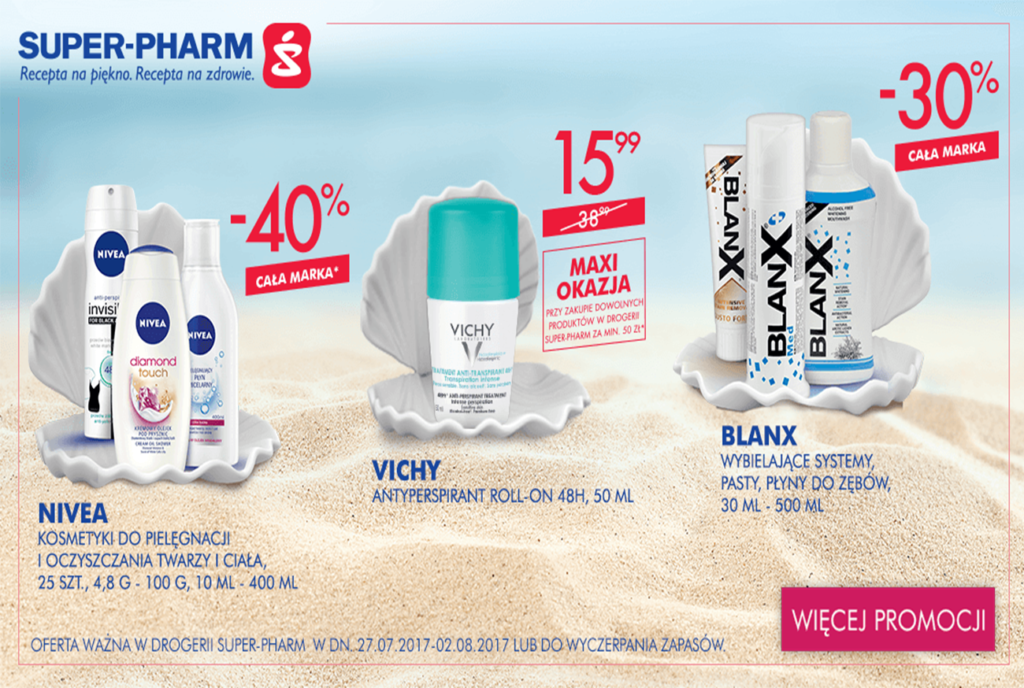 DAYS LIFESTYLE IN DROGERIACH SUPER-PHARM
Holiday shopping at Super-Pharm Pharmacy! Welcome to LifeStyle Days!
All brands -50%! Promotions that you can not miss! Only in
August 29-30. *
Details: TINYURL.COM/SIERPIEN-DNI-LS
* This offer is valid only with LifeStyle card on 29-30 August
or until stocks run out. Promotions do not come together. Not applicable
pharmacies.